How to Choose Toothbrush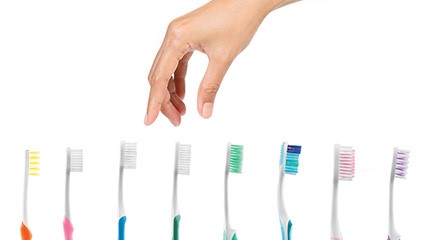 The size and alignment of teeth and gum conditions differ for each person. The cleaning effect of a toothbrush is reduced when it is either too large or too small. It is important to choose a toothbrush that suits the conditions of your mouth and the method of brushing you use.
POINTS TO NOTE
When you buy a toothbrush, become familiar with the features of toothbrushes, and choose a toothbrush with a size and bristle hardness that suits your mouth and teeth conditions.
---
Points to note when Choosing a Toothbrush
Choose a toothbrush that suits your teeth alignment or the size of your mouth and choose a bristle softness in accordance with the condition of your gums. Choose a toothbrush after checking the label on the package.
Toothbrush Size
After milk teeth start erupting upwards until all the permanent teeth have erupted, it is important to use a toothbrush that suits the alignment of a child`s teeth.